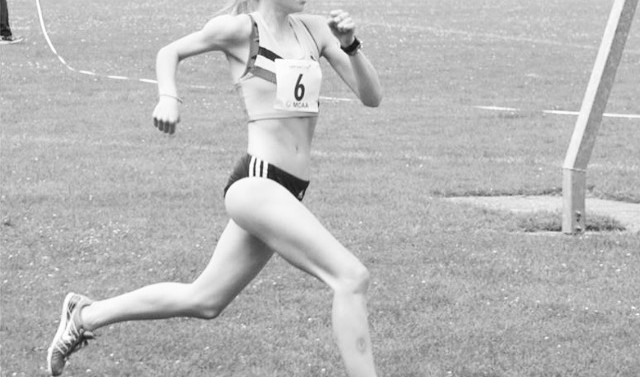 Its over! My rest week that is! I'm now back on the grind and I am loving it… It is strange how such a short period of time away from what I love doing can make me so desperate to return, but I guess that's a good thing.
Having some down time got me thinking about how grateful I am that I am able to take part in the sport I love doing the most. That I am healthy enough to get up and exert my body to its maximum, recover and then do it all over again. I feel this is something that we take for granted these days, but not everyone is in the same fortunate position as I am.
Being able to embrace the day with a run is a wonderful feeling and if you haven't tried it yet you really should! You'll feel refreshed and ready to take on the day, whether it be the Monday blues you are trying to banish or the mid-week slump you're trying to wade through, your mind and your body will appreciate it a lot! (And now that the clocks have changed there are no excuses that it might be a bit dark in the morning) Not only that but you'll be able to get in shape for the Worcester City 10km in September.
I am lucky enough to have been given a chance to try new gadget from Runaround Sports, which has entertained me a lot over the past few days! Its a TomTom GPS watch and its funky additions provide me with even more motivation to get out -not that I really need it!
I've turned into one of these techno geeks who is permanently checking up mile splits and route elevation -some of you may know this feeling already!- to check on my fitness.
I'm getting excited about the next few weeks, starting this weekend (28th March) with the Midland Road Relays, where I get the rare opportunity to compete with my club, Worcester AC. I am then moving onto the track for the first time this year before stepping up to the 10km in Derby, where I hope to get a good time posted.  I am looking forward to learning from the experiences and I view it as an opportunity to make mistakes and learn from them, something I feel everyone should, especially in sport.
As for now though, I am off to go on a run and convince myself that running in a T shirt and pair of shorts will automatically give me a tan! Wish me luck…..
Have a good week, tie up a pair of trainers, get out there and smile! Remember how lucky you are to be able to 'run the world'.
Until next time..
Jenny xx
@jennynesbitt