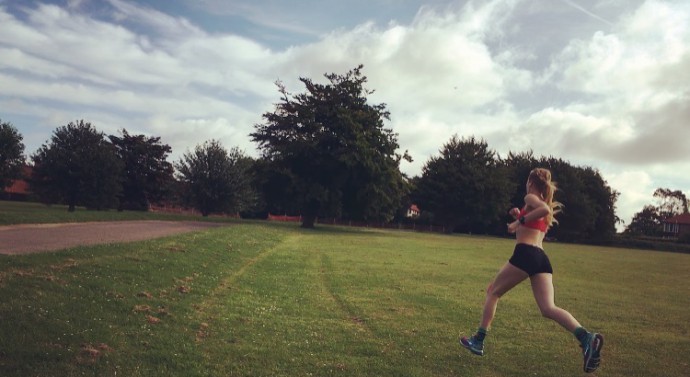 Hello, it is me again! Sorry for the lack of blogs, its been a busy, frustrating and slightly disappointing few weeks, but nothing that can not be learnt from, built upon and improved.
It is crazy just how fast the Worcester City Run is coming around. Its nearly August…. wait, let that sink in a moment.. it is nearly August! That means it is less than two months now until the streets of Worcester will be alight with runners, crowds and cheering. I am really looking forward to it, although getting to the start line will be a mission in itself!
Like I said at the beginning, the past few weeks have not been the most pleasant. After coming back to the UK with my first individual European medal, and a team gold, I felt in good form. I was looking forward to competing at the Olympic Trials, and seeing how I would fair against some amazingly talented girls. I was also SUPER excited to be heading across the pond to race in the worlds largest 10km on July 4th in Atlanta. In fact, I was confident I would be able to reduce my 10km PB by a considerable margin – and I was really relishing the opportunity!
Things don't always go the way you expect though. Even though I tried to convince myself that I was ok.. there was no hiding that I was having some considerable problems with my knee. I found myself waking up each morning and actually being scared to go running, incase the pain would be worse, and predictably this fear was true. Initially, I thought it would be ok. I took a few days off, cross trained and tried to remain positive. But only when I returned to run, the pain was there again. After many tears (and continued tears..) I had to admit defeat and pull out of the rest of the season. I was gutted. Truly torn apart.
Athletes don't have an easy ride. It comes with the nature of the sport.
We are battering our bodies daily. Logging miles, lifting weights, crushing core – it is inevitable that there are going to be points where it just cant cope anymore. There are going to be moments when it actually tells you it needs a break. It just so happens that these moments in time never usually come at the best of times. We are not superhuman after all, and I think sometimes we forget this. We forget that the amazing things our bodies do for us, are actually more amazing then we give it credit for. It is frustrating. It is disappointing. It is upsetting. It is a lot of things, but it is also a new challenge.
I don't want this to be a depressing and sad blog about my injury woes. Yes, I have been struggling to find a positive to the position I am in, but I have also been reminded how amazingly lucky I am to have so much support. So many messages of encouragement. So many people willing to give their time or their facilities. I don't think it would be right if I didn't mention them – so thank you, 206 Physiotherapy, Paul Hobrough, The Active Sports Co., Freedom Leisure, Russ Kingston, Friends, Family, Coach, Spire Health and the NHS. I would certainly be nowhere near the position I am in if it wasn't for them.. and sometimes you have to remember that negative situations can actually just reinforce to you just how fantastic people are. There are still many days when I get up and just wish to put on my trainers and go out for 15miles, but in this moment this is not a possibility, and I just have accept that is the case.
I am, in a way, lucky I can still do other things. I can put up a strong fight with a cross trainer, or splash about aqua jogging. I have also bought myself a road bike and have been having a bit of a laugh pretending that I am the next Chris Froome. I have done everything that I can to attempt to stay in relative fitness, and my heart rate monitor has become my best friend! Bumps in the road are just that. They are bumps. The are not going to be there forever. There will be a time when the road becomes straight, and you will be able to see for miles. I guess what I am trying to say (in a long winded way..) is that life will throw hurdles at you. It isn't a matter of how big the hurdle is, but rather how you climb it. I'm very lucky – I couldn't ask for better support… does that make it any easier? Mentally, probably not, physically, yes. Your mind is a wonderful thing, but only you can control that. I am still trying.
So, to anyone out there who is going though a tricky time with an injury – remember you are not superhuman. Your body is not invincible. Give it some respect, and in return it is more likely to respect you too. There are still more weeks, more summers and more roads that will always be there when you return. There are new races, new moments and new goals. There are moments in the wings that are waiting for you. But first, break down your situation, find the faults and do your best to correct them. Look at the simple things (diet, recovery, strength and conditioning), make sure they are right first. Work at rehab, and don't neglect it just because you are back running. Expect more bumps, more tough moments and times when things will not be progressing at the speed in which you would like (that's just part of the journey). Enjoy the little wins – the first steps, the increased mileage, the heart beats in your chest. Also keep reminding yourself that you will not return where you left off.. there will need to be time for progression.
I guess the big question is… will just under 2 months be enough time to get me to the start line… Well I wish I could give you an answer to this. As of current, I don't know. But, I would love to be stood there, smiling, and excited to run my favourite race. A race where my running career changed. A moment when I truly began to believe that I could achieve things. An atmosphere that can not be beaten. A home crowd, a home race.. Lets wait and see.. All I do know though is if I'm not lacing up my trainers, I will be there in some form or another … (maybe I could be the lead bike!)
Get out there. Train wisely. Love it. Cherish the moments. Have fun. Smile. Choose your race socks. Pin on your number. When the 18th September arrives, be proud of your body, thank it and then show everyone how amazingly tough it is.
I suppose this is it for now. I promise I wont leave it so long next time.
Jen xx @jennynesbitt