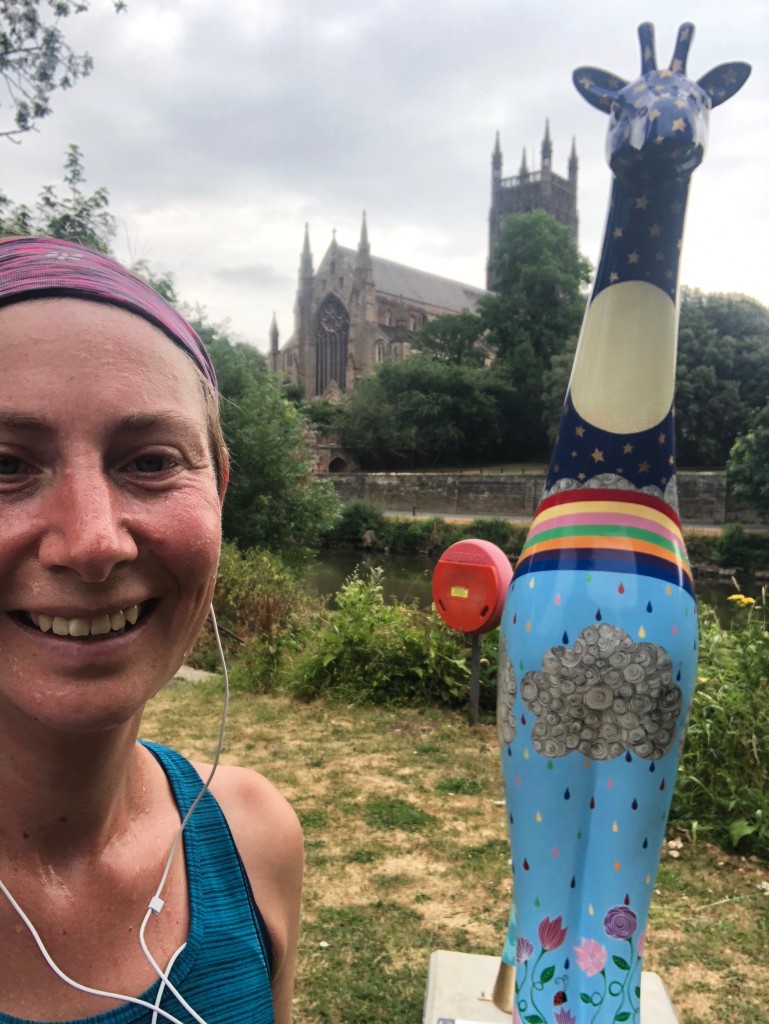 Our Half Marathon Ambassador Philippa is on her way back from an ankle injury, here's her catch-up blog!
"My training for this half marathon hasn't exactly gone to plan so far as I sprained my ankle at the start of June and so missed 4 weeks running starting back at the start on July.
It's always a bit disheartening coming back from an injury as it's always frustrating to lose the fitness you have worked so hard for, but do take heart from the fact it does come back quickly, and doesn't take as much to get back there as it did to begin with.
I'm just taking it steady and building back up to long runs. This heat has not been making things easy, in fact I think training over winter in the snow was actually easier! The heat massively distorts how you feel so just remember as long as you are getting out there and getting the miles in it will be doing you loads of good even if it feels like a massive struggle. Once the temperatures cool down, you'll reap the benefits and fly along!
Just forget any time goals if you're attempting your first long runs, just getting the miles in your legs is the most important thing, especially in this weather! 
I've managed one long run so far since my injury, a 10 miler on one of the cooler days we've had lately and it went really well, no pace or time goals just getting the confidence back to go that far. Hoping to be able to do a couple more of these in the coming weeks.
Worcester city run is really getting close now, lets pray for a cool day, we already know the atmosphere will be amazing whatever the weather!
Philippa