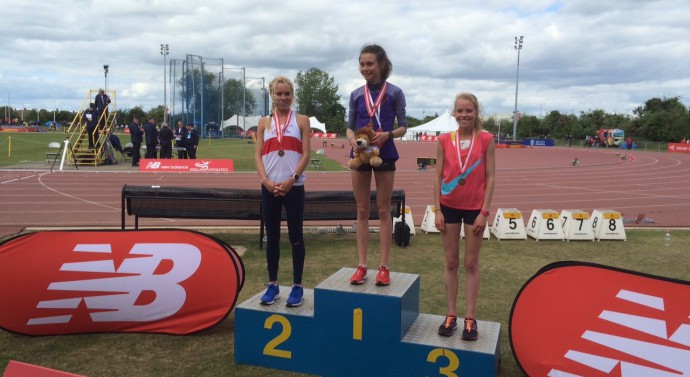 Last week, it was announced that JO PAVEY was going to be running in the Worcester City 10km! Last year Paula, this year Jo.. It is amazing how such high profile and inspirational athletes are going to be/have taken to the streets of my home town! As an aspiring athlete it is incredible to be able to race alongside great legends in the sport. Not only that, but the opportunity is there for ANYONE to be able to do so, so there are no excuses as to not standing on that start line. I don't know what greater encouragement there is than knowing Jo is going to be running in Worcester.
Never say never is something that springs to mind when I think about Jo. 41 years old and still running alongside and in front of the greatest athletes from around the world .. age is just a number and for all 'super' mums and 'super' dads out there (and there are a lot of you!) what greater way is there to encourage your children to be active than to signing up to run with a true superhero?
It is amazing how many people expect to fail before they even try. I'm not sure if this is ingrained into us from the beginning of life, or is something that we learn along the way, but the fear of the unknown and doubt of what might be is certainly a stumbling point for many people, including myself.
The classic "what if" question always arises when you begin to challenge yourself or question something. What if this… What if that…? "What if" is just that though.. It can be hard to convince yourself to plunge into the unknown, but what have you got to lose?
Doubt really does kill more dreams than failure ever will.
"You'll never know if you don't try" is something that has been quoted to me ever since I can remember. From a young age I have always been encouraged to take chances and try new things. This is exactly what everyone should do. The saying really is true and you will never know if you don't dip your feet in the water. No one wants to look back and wish they had done something, and although I reference and direct this a lot towards running, this theory covers all aspects of life. So be that next superhero, kill the doubt and chase your dreams!
For me, I am constantly doing this. Chasing my dreams that is.. (not killing them with doubt!) Of course, I find myself doubting wether or not I can do something, or wether its is worthwhile all the sacrifices, but at the end of the day I always come back to the fear of never knowing. Races don't always go to plan, I learnt that this weekend at the English National Champs, and you don't always come away with what you set out to achieve. Yes, it is disappointing, and you may feel like you have opportunities slipping away from you, but that doesn't mean you give up. You never know what is around the corner, and unless you continue to propel yourself in a forwards direction, you will never know. Look at Jo and look at Paula, complete legends, who I am sure had self doubt, but never gave up on their dreams.
Ill leave you with this…
DREAM IT. WISH IT. DO IT.
 Until next time,
Jenny xxx
@jennynesbitt