Inspirational Doug to complete all-continents challenge on the road to Worcester
Runner's Stories, Training Blog
26th February 2018
Comments Off
79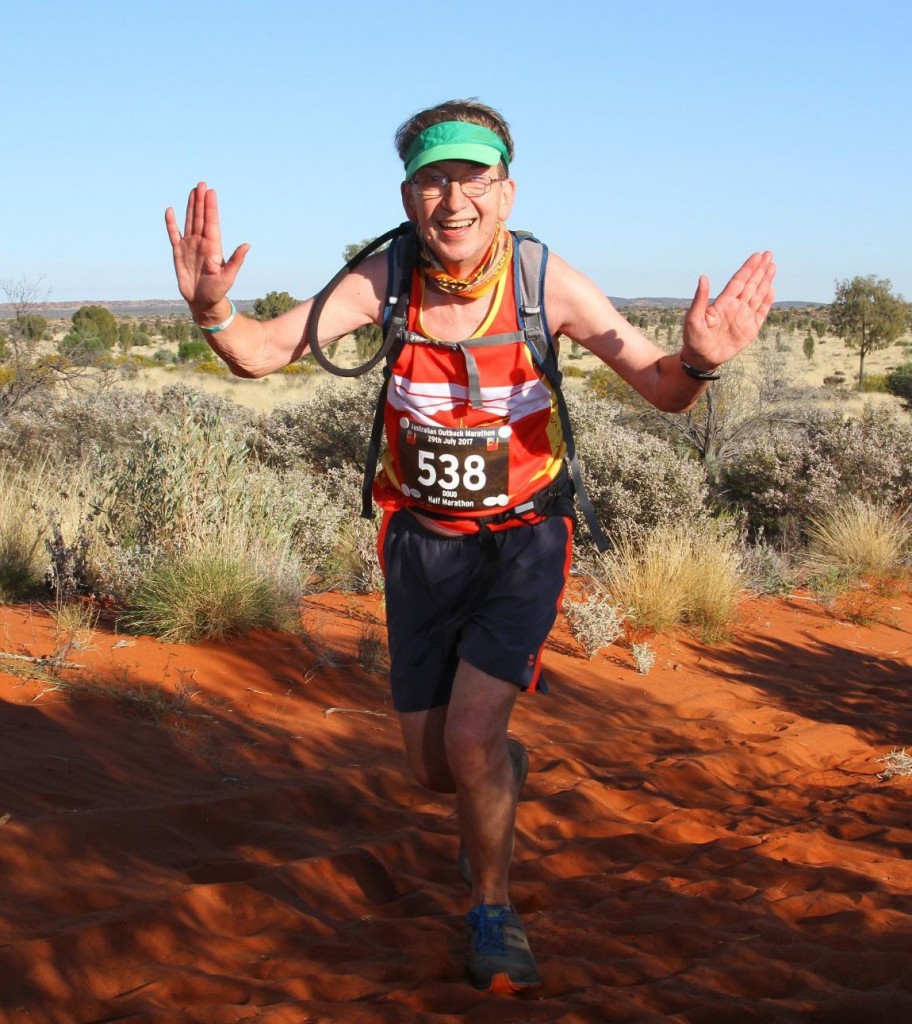 RETIRED UNIVERSITY LECTURER Doug Richards will have achieved something most runners could only ever dream of by the time he runs the Worcester City Run Half Marathon in September: Doug will have completed at least a half marathon on every continent.
Doug will celebrate his 70th birthday in May this year following the completion of the challenge on March 16th where he will run in a half marathon on King George Island, Antarctica. Doug has an impressive past race list including New York, China, Sri Lanka, Honolulu, Cyprus, Italy, Jordan and on the Polar ice cap in Greenland. Doug also finished the epic 140-mile Marathon Des Sables in 1999. His incredible running journey also took him to Rio de Janeiro where he ran a half marathon on his birthday in 2016, and another in the Australian Outback in the shadow of Ayres Rock.
Dad and Grandfather of two Doug started his running journey at the age of 34 but didn't start running regularly until his 40′s. Doug credits a good balanced diet with plenty of fruit and veg and the occasional glass or two of beer or red wine in moderation with his ability to keep running in his retirement. The retired university lecturer who worked in Brighton, London and Birmingham told us:
"My key advice would be to run at least 3 or 4 times a week, even if for 30 minutes, but don't forget rest days are important as well!"
Doug has had the pleasure of running a few 5Ks with granddaughter Holly, 11 and plans to run with granddaughter Josie just 5, when she is old enough.
Doug admits as he gets older, the Half Marathon has become his preferred race distance but he will run the Venice Marathon in October 2018 when he will be 70. His preparation for Venice includes the Worcester City Run Half Marathon on September 16th. Doug comments:
"The Worcester City Run half marathon will provide a perfect stepping stone in my build up to the race. I ran the Worcester City 10K in 2014, being lucky enough to get Paula Radcliffe to sign my race number and, last year, ran the Worcester City half marathon. I loved the route, a mix of enthusiastic crowds around the city and some lovely rural running as well, and, of course, it is not too far from my hometown of Redditch."
Regular run leader and Leader in Running Fitness Doug credits running with helping him through several periods of depression and anxiety and as well as becoming a Mental Health Ambassador for England Athletics, has also had a book published about his experiences. "Running Hot and Cold" was a great success and won the Silver award at the 2016 Running Awards in London.
Inspirational Doug has raised over £35,000 for charities and for his final run of the challenge in Antarctica he is collecting sponsorship for the incredible Midlands Air Ambulance. To sponsor Doug, please visit his page here: https://www.justgiving.com/fundraising/doug-richards5 
Doug told us:
"Running has given me a fantastic life and one of the things I enjoy most in my later years is passing on my experience to others and getting new people into running so that they can also see the benefits, both physical and mental."
Everyone at Events of the North wishes Doug the very best of luck in Antarctica. Thank you for the inspiration!