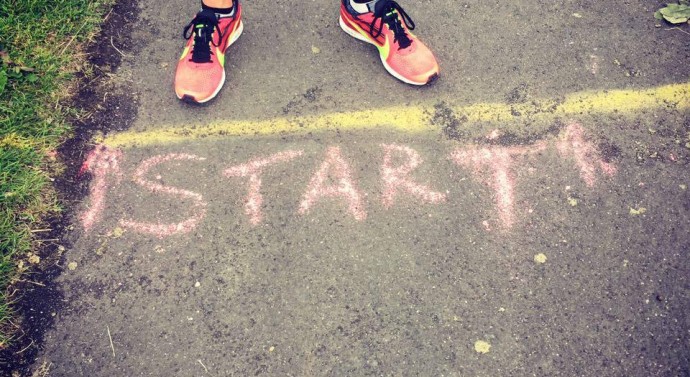 Less than 6 weeks to go!
Training Blog
7th August 2017
Comments Off
331
Less than 6 weeks to go… is it all starting to feel very real for you now? Whether it's your first 10K or your 50th Half Marathon, you will be going through many of the same feelings and you are probably starting to make plans for Race Day. Here is a guide to some of the things that may be whirring around your head!
ONLY 6 WEEKS? I don't feel ready! 
For a 10K, you definitely still have time to ramp up your training and get round comfortably. Aim to run at least three times a week, where one of your runs covers around 5 miles before Race Day. For the Half Marathon, you may already be up to double figures for your longer runs. Most training plans will have you running up to 11 miles in preparation for a Half but it's best to not do this the week before the race! Allow yourself time to build up and recover in the 2 weeks before the event.
I'm not sure what I should eat on Race Day
Race nutrition is a very personal thing that always deserves practice beforehand. Some swear by porridge, toast, or banana a few hours before, while others will comfortably get around on less. Learn what works for you but don't leave it to chance. Practice your race day food in your training including gels if you plan to have them on the day. There is nothing worse than trying to finish a race with something in your stomach that isn't used to being there!
I've been training with music- will this be allowed on the day?
Most of us like to have a bit of company for longer runs in the form of music and we understand that you may want to have your music on the day. As we are an event run on completely closed roads, we don't ban the use of headphones in our race but we do ask that you keep volume low especially at the start when you may need to hear important safety announcements or instructions from our crew on the route. Be mindful that people may want to pass you, and that the atmosphere especially near the finish will be electric. Music can help you, but so can the support of hundreds of people cheering for you!
I want to make plans for Race Day so I feel well-prepared
That's what we like to hear! There is already a great deal of information on the website under each event tab, and further info will appear online when our Race Guides are published so keep checking back! If you enter in time to receive your race pack in the post, you will also receive a paper copy of the guide. Make sure you spend 5 minutes reading it all through and make plans for the day including where and when to meet up with your friends and family.
I want to run with my friend
That's fine, runs are always better with a buddy especially where you have trained together. The Start area will have signposts encouraging you to line up in predicted finish time, so just go wherever you feel most comfortable.
Get social!
Don't forget, Twitter and Facebook are great places to connect with other runners and ask any last minute questions. Make sure you are following our Facebook page https://www.facebook.com/worcestercityrun/ and follow us on Twitter @worcesterrun
Share and tag your photos and stories on our Instagram @worcestercityrun