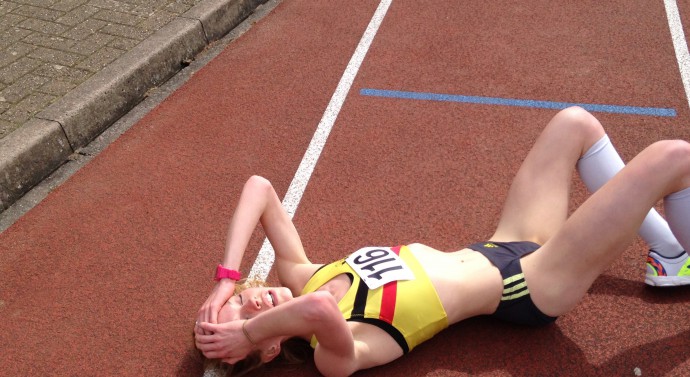 It seems all too easy to recognise the negatives and  'downers' that are going on in our lives and forget about anything positive or happy which may also be happening alongside. I guess thats human nature. But someone pointed this out to me this week and I've decided that instead of only taking the negatives, I'm going to hold onto the positives too.
As an athlete it is all too easy to get hung up about a bad training session or a bad race. To get depressed when things don't go to plan and frustrated when you feel you deserve so much more. But if you spin these situations on their heads and try to dive into the positives you will see how fortunate you are to be able to do what you love, to recognise you have ambition and a drive to achieve even more. So it isn't just a shocker, but it is also an opportunity. An opportunity to use your disappointment as fuel to aim higher.
A lot of people, and I am very guilty of this, can sometimes easily overlook this positive spin on a negative performance. DON'T…
For me, this week marks something magic. 3 years ago, just as I was about to start my A level exams, I became ill with an Autoimmune disease called Henoch Shreline Pupura (HSP for short). For 2 years I was in and out of hospital, attached to various machines and walking around with a line hanging out of me. I never thought I would be able to continue with what I loved doing, complete my A level exams or resume a normal life, but like I said earlier, it's human nature to always look at the negatives. But being poorly made me realise that you have to be grateful and thankful for every opportunity that you get, each day living is a blessing. As I continue to attend hospital appointments and ensure I am doing the correct things to remain healthy, I tell myself that I'm the lucky one.
Whatever you are looking to do or aiming to achieve, whether it be to run the Worcester City 10km, another race or just getting up and out – it is time to focus on the positives, get your act together and in some cases, put on those trainers. Smile, take a chance to look at your surroundings and capture the positives! I ran the Worcester parkrun last Saturday (9th May) If you haven't attended it before, its in the Country Park Woods and well worth getting up for!
The atmosphere and buzz is fantastic, the running is great and you never lack a second of encouragement from everyone around you! It was so lovely to see 500 people getting enjoyment from something so simple, yet so energising and also recognise those giving up their time (9am on a Saturday!) to ensure it is a great event. It bodes well for a fantastic atmosphere come September 20th.
For me, this week has flown by! I have loved being able to get back into my training fully and enjoyed the painful track sessions (surely I have to be mad to admit that!). I guess for me I was slightly disappointed with my race on bank holiday Monday (5000m in Tooting Bec), but things don't always go to plan, and that is okay. Like I said, why not look at the positives!? And there are plenty of them… I'm more driven than ever to put in the hard work and really do myself proud, because if I can't, no one is going to do it for me! Once again, it is the people behind the scenes that make this possible though.
As the weather seems to be brightening up (have I spoken too soon?!), the light lasting longer and the opportunity to work on a tan (yes I'm slightly obsessed about this – but Vit D is necessary, right!?) being more likely, why not get out there? Do something to make YOU feel great! I'm going to leave you with this….
Live simply. Dream Big. Be grateful! You don't know what is around the corner so make the most of NOW!
Right, I'm off to do a few laps of the racecourse! See you around!
Jen xx
@jennynesbitt