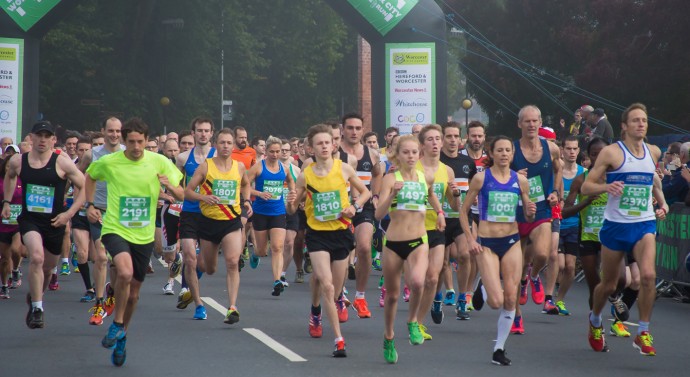 Local running star offers her top tips for tackling the Worcester City 10K
News, Training Blog
1st September 2017
Comments Off
809
One of Worcester's brightest young sports stars is encouraging residents to sign up for this year's Worcester City 10K.  Jenny Nesbitt, who won the inaugural 10K in 2014, has offered her top tips for anyone who is planning to tackle the run on Sunday 17 September.  Nesbitt has just competed in the World University Games in Taipei and will be lining up on the start line in Worcester.   This year's Worcester City Run events also include a half marathon for the first time, and the Young Athletes Run, and are delivered through a partnership between Worcester City Council and Events of the North.
Jenny Nesbitt comments:
"The Worcester City 10K is a great race. The course is fast and flat and takes in the best bits of Worcester. I am very lucky to have competed in the race a few times, and until this year, my 10K personal best was set at the event – hopefully, I can come back this year and beat it!
"I have some very special memories of the Worcester City 10K and it sparked my enthusiasm for the distance when I first raced in 2014. Beating a world record holder [Paula Radcliffe] made me believe that I could challenge at the distance. Whatever your goals are, I believe that if you go in with a positive attitude and run sensibly, you will come out with a great result.
"I train a lot around Worcester, but there is something very special about racing when the roads are closed and the crowds are five or six people deep.  Starting under the railway bridge before zooming off over the river is great. My favourite part of the course has to be coming down onto the river and running towards the new bridge before coming back along the other side.  You know that you haven't got far to go, and you can start picking up the pace!"
Six of the best – Jenny Nesbitt's top tips for the Worcester City 10K:
Make sure that you get to the start area at least 30minutes to an hour before the race.
Suss out where the toilets are and make sure that you have your race number pinned on!
The start is divided into sections depending upon what you believe your finishing time will be, so don't worry about being stuck behind people or caught up in a group that is going too fast.
It is better to start a bit slowly and then go faster towards the end. Being able to finish strongly and with a smile is much better for those race photos, and for your chance of running a personal best.
The course is mainly flat, so you don't have to worry about hills. The only time an incline might bite is when you are coming back onto the bridge during the last kilometre of the race. It is a very short incline (about 10metres), so grit your teeth and get up it as fast as you can. Don't worry – there will be hundreds of people cheering you on, so you won't be thinking about it too much!
Smile and have fun – that's the most important thing. If you set out to enjoy yourself, you'll have a great time.The atmosphere is fab, and the crowds are great, so soak it all up and run with your head held high.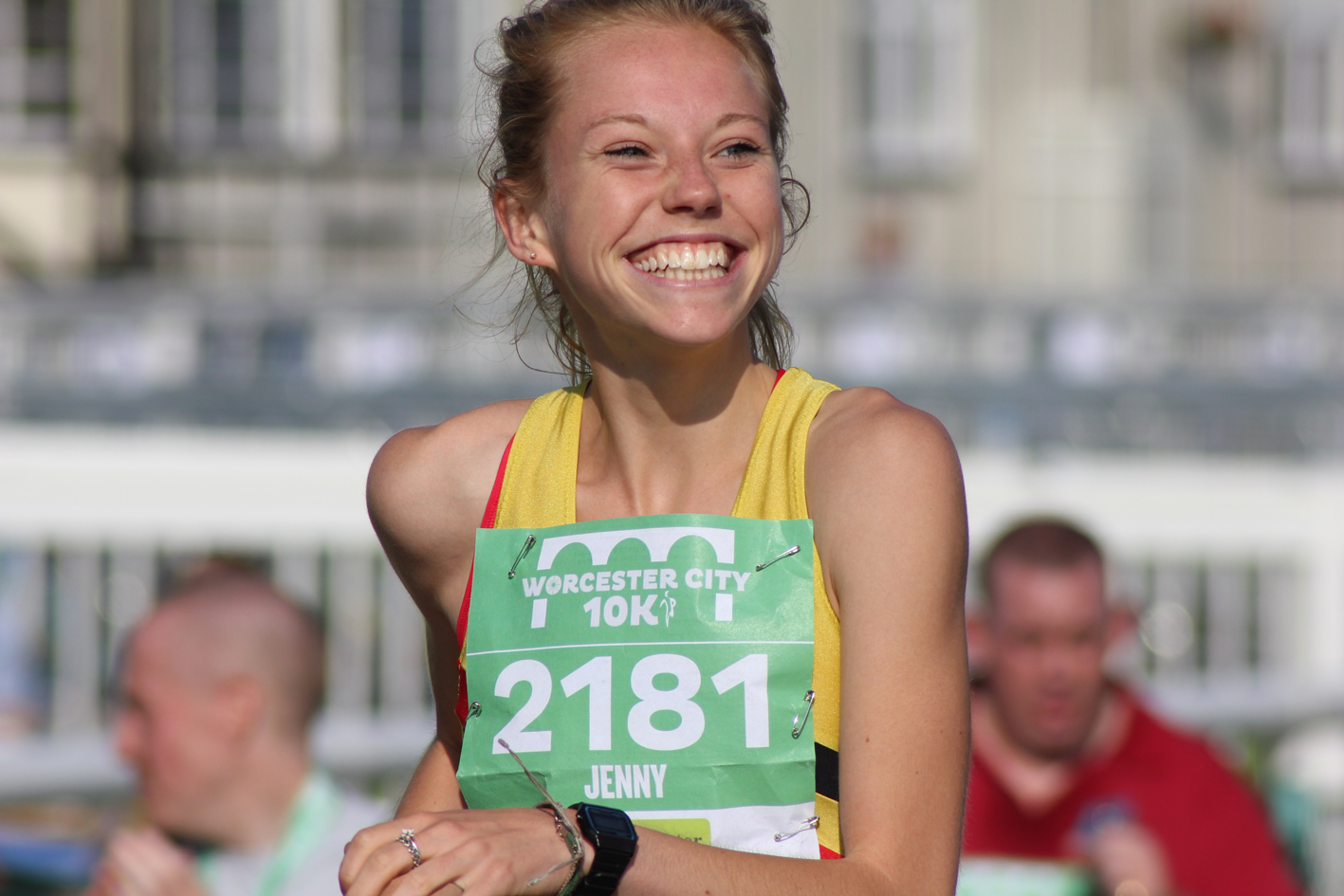 There are still some places available at the Worcester City Run events.  The Worcester City 10K costs £27 for unaffiliated athletes (£25 for affiliated).  Places on the Worcester City Half Marathon cost £35 for unaffiliated athletes (£33 for affiliated)and places on the Young Athletes Run (one mile for under 11s and 3k for under 16s) cost £8.  For more information about the races and to sign up, visit www.worcestercityrun.com.