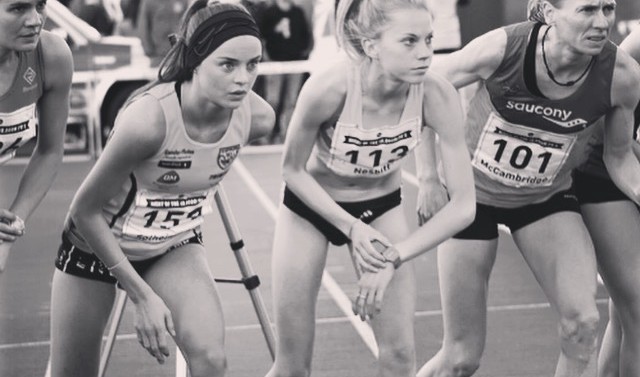 Everyone has a different idea of the meaning strong. To some it is how much you can lift, to others it is how far you can run, but I feel the true strong is your mind. Mental toughness is an expression that has been flying around for a long time now, but I wonder how many people actually sit back and take a moment to absorb and question what this means.
There are certainly many different types of mental toughness, for example getting over a bad experience, to fighting a personal battle and even stepping out your comfort zone. Just like any other type of 'strong', you need to work on mental toughness, and I believe that it is a personality trait every individual has somewhere. Being able to be content within your own mind is the biggest satisfaction you can have.
Being able to say, yes I really have given that everything I could is certainly the best ending to any situation.
For me, mental toughness mostly evolves around running. I have heard in the past people talking about runners and how they must be mentally tough (or just plain nutty!) to go out in all weather conditions to train. But there is so much more to it than that. As an athlete you have to try compress all doubt, forget a bad race or training session and pick yourself up after injury and illness. You also have to believe in yourself even if others may not – and that's before you even step on the start line for a race.
This doesn't just apply to running though, this can be applied to all aspects of life. It is what you make of a situation that determines how strong you come out the other side. Like I said before hand, this doesn't just come naturally (unless you are very lucky!) it is something, like training with weights, that progresses with time.
For me, this weekend, my mental toughness was tested (or my craziness!?) when I stood on the track with 25 laps ahead of me at the Highgate Night of 10,000m PBs. 25 x 400m of running. And you know what, I was excited! Before hand people had told me that I was mad – I guess I could agree with them there (on all aspects of my life to be fair…) but this was something I wanted to accomplish.
There is no such thing as can't – and I truly believe this! If you want something you go out and get it – it's that simple really!
Anyway, the gun went and one of the best experiences began!! I would be lying if I said the atmosphere wasn't amazing! The crowds in lane 3 were fantastic, the music was on point and the encouragement was second to none! As I began to tick the laps off, I did my best to remain mentally strong, convincing myself 25 laps was nothing – and you know what… It worked! I crossed the finish line – 34 minutes and 2 seconds later.. Gutted to be just outside 34 minutes, although at the same time proud of myself for completing something so mentally challenging!
As a bonus I walked away with the U23 European Qualifying time – so I'm crossing all my limbs now for selection!! 
Obviously, getting to the stage of even starting the race was a WHOLE team achievement and I couldn't be more grateful to every single person who helped me to get there – my coach, 206 Physio, Runaround Sports, Russell Kingston, Paul Hobrough and my family – to name a few!
Thinking back on it, the Worcester City Run enlightened my passion and desire to run 10,000m. The amazing experience I had there was the required fuel for the fire to enlighten my love for the long stuff! So go on give it a go – you never know where it will lead you to.
Anyway, that's me signing off for this week. I'll leave you with this – mental toughness – it can be LEARNED and it must be PURSUED alongside mileage RELENTLESSLY.
Go get out there …. Jen xx
@jennynesbitt
Wishing Jenny the best of luck in her U23 selection from all at Events of the North