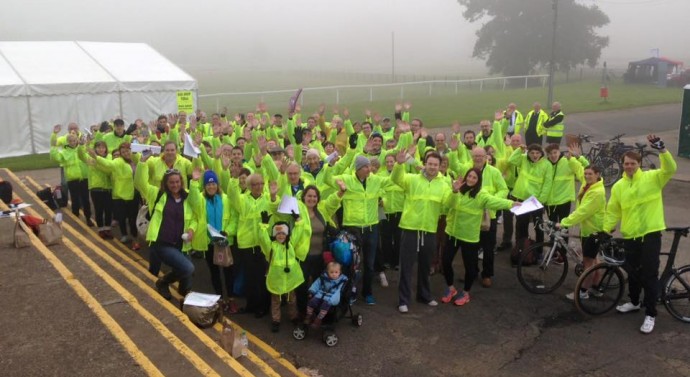 Opportunities available to volunteer at the 2017 Worcester City Run
News
7th September 2017
Comments Off
256
The organisers of the Worcester City Run have shared details of volunteering roles available to help stage this year's event.  The Worcester City 10K, Young Athletes Run, and the new Worcester City Half Marathon, will all take place on Sunday 17 September.  Entries to run in the races close on 13 September, but there are some other ways for the public to get involved.  The Worcester City Run events are being delivered through a partnership between Worcester City Council and Events of the North.
Race director Steve Cram comments:
"Since we launched the Worcester City Run, we have been blessed by the high level of public support that the event has enjoyed.  Each year, our army of volunteers has done a fantastic job of not only making sure that the event runs smoothly, but also helping to create a brilliant atmosphere for the participants.  Adding a half marathon to the programme opens up some more opportunities for residents to get involved and be part of a great team."
Volunteer roles at the event include start/finish support, course marshals, baggage security, car parking duties, staffing the water stations, runner village support, event photographers, and 'race gurus' who provide on the ground advice and information to runners and spectators.  Events of the North provides all volunteers with an event jacket, refreshments, and all of the support that they need on the day to undertake the role successfully.
Worcester resident Barry MacGabhann has volunteered at every Worcester City Run, along with his partner Helen Sherratt and son Cian MacGabhann, and comments: "We love being part of the Worcester City Run.  Since volunteering in year one, we have gone on to get involved in loads of other events, including the recent World Athletics andPara Athletics Championships in London.  They have all been great experiences, but there's something really special about helping to make sure that these races in my home city are a big success again."
Anyone who would like to volunteer to help during the Worcester City Run events, should email volunteers@eventsofthenorth.com.