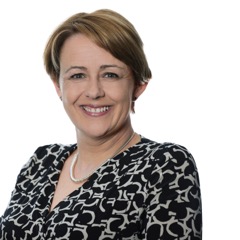 Paralympic legend prepares to tackle the Worcester City 10K
News
24th July 2017
Comments Off
242
One of the UK's most successful athletes of all time will test herself at this year's Worcester City 10K.  Baroness Tanni Grey-Thompson, who won 11 Paralympics gold medals, will join thousands of runners and other wheelchair athletes on the streets of Worcester on Sunday 17 September.  The 2017 Worcester City Run events also include a new half marathon and the Young Athletes Run, and are delivered through a partnership between Worcester City Council and Events of the North.
During a 16-year Paralympic career, Tanni Grey-Thompson won 11 gold medals, four silver medals and one bronze medal on the track.  In addition, Tanni won the London Marathon six times between 1992 and 2002 and her achievements helped make her one of the most well-known names in British athletics.  In 2005, she was made Dame Tanni Grey-Thompson for her services to sport and was then created a life peer in 2010.  Baroness Tanni Grey-Thompson continues to play an active role in the world of sport, as a broadcaster, coach, administrator and through her active support of a range of charities.  She also actively campaigns on many issues as a cross bench peer in the House of Lords.
Steve Cram, founder and organiser of the Worcester City 10K, comments:"Tanni is a true legend of athletics, who has done a huge amount to put disability sport on the map, and keep it there.  We're absolutely delighted that she will be joining us for this year's Worcester City 10K.  We've welcomed wheelchair racers each year to the event and I am sure that Tanni's presence will encourage even more athletes with disabilities to sign up and join her on the starting line."
Baroness Tanni Grey-Thompson adds:"Steve has been waxing lyrical to me about the Worcester City 10K for a while now.  After he described the course and the atmosphere during the event in previous years, I was already very tempted, but the fact that the race is already wheelchair friendly clinched the deal.  I'm really looking forward to it – I rarely get the opportunity to take part in organised road races much these days, so looking forward to the crowds getting me around the Worcester City Run and sharing the day with thousands of others."
Baroness Tanni Grey-Thompson is not the only high profile name who will be competing in Worcester on 17 September.  Ben Smith, who raised over £300,000 for charity by running 401 marathons in 401 days and subsequently won the Helen Rollason Award at the 2016 BBC Sports Personality of the Year Awards and a Pride of Britain Award, will take part in the inaugural Worcester City Half Marathon.
Places on the Worcester City Half Marathon cost £35 for unaffiliated athletes (£33 for affiliated).  Places on the Worcester City 10K cost £27 for unaffiliated athletes (£25 for affiliated) and places on the Young Athletes Run (one mile for under 11s and 3k for under 16s) cost £8.