Record turnout as thousands take to the streets for the Worcester City Run
News
18th September 2017
Comments Off
414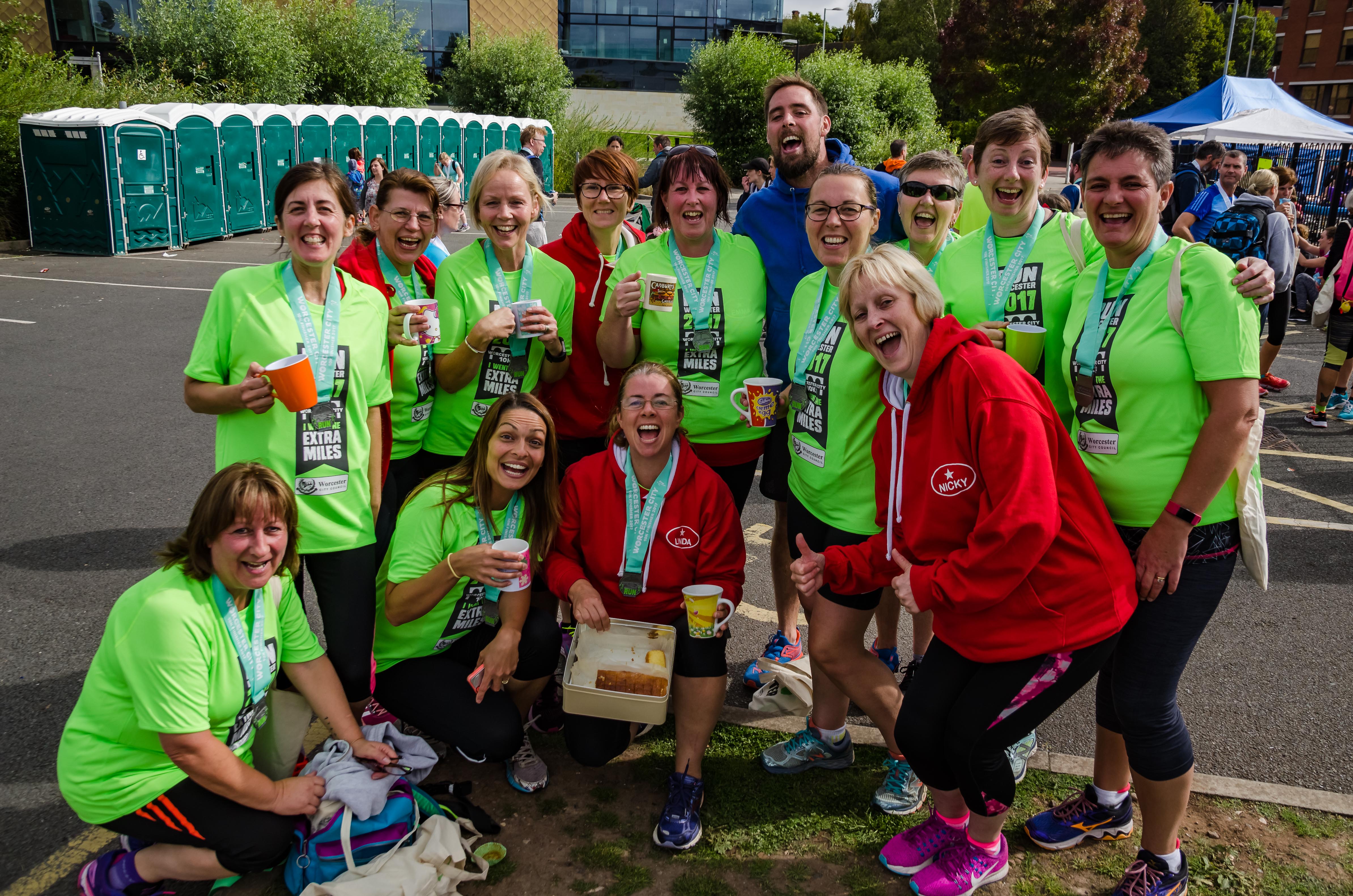 A record number of runners took to the streets for the 2017 Worcester City Run events today.  Almost 4,000 had signed up for the Young Athletes Run, Worcester City 10K, and the inaugural Worcester City Half Marathon, and runners were cheered on by thousands more spectators as they followed routes around the city centre and surrounding area.  Among the participants were 11-time Paralympic gold medal winner Baroness Tanni Grey-Thompson, Ben Smith, the charity fundraiser who ran 401 marathons in 401 days, and local athletics star Jenny Nesbitt.  The Worcester City Run events were organised by athletics legend Steve Cram's company Events of the North, in partnership with Worcester City Council.
The addition of the Worcester City Half Marathon to the event provided a big boost to the number of entries and there was also a record field in the Young Athletes Run, which saw under 11s and under 16s tackle one mile and 3K courses respectively.  Once again, the 10K attracted some of the best athletes in the area and there was keen competition at the front of the field in all of the races.  There were also hundreds of fun runners, many of whom were fundraising for good causes, including the Worcester City Run's official charity partner, Worcester Samaritans.  The events began with the Worcester City Half Marathon at 9:00am, followed by the Young Athletes Run at 9:10am, and the Worcester City 10K at 9:45am.
Winner of the inaugural Worcester City Half Marathon was Stuart Hawkes of Tipton Harriers in 70 minutes and 24 seconds.  Daniel Robinson of Birmingham Running and Triathlon Club claimed second place (71:05) and Adam Peacock of Bromsgrove & Redditch AC was third (71:59).  The women's race was won by Alice Burgin of Bedford and County AC (81:19), with Sophie Ward of Birmingham Running and Triathlon Club second (86:22) and Catie O'Donoghue third (88:04).
The Worcester City 10K was won by Phil Beastall of Cheltenham Harriers in 31 minutes and 18 seconds.  Danny Hallan was second (31:37), with Adrian Holliday third (31:58).  In the women's race, Jenny Nesbitt of Worcester AC regained the title she won in 2014 in 34:26, with Sophie Boot of Black Pear Joggers second (38:58) and Naomi Eaton of Cheltenham Harriers third (39:19).  Winner of the 10K wheelchair race was Les Hampton of Cheltenham Harriers (45:12).
In the under 11 Young Athletes Run over one mile, first boy was Joshua Sanders in 7:08, followed by Joe Maddock (7:25) and Oliver Burton of Malvern Joggers (7:26).  First girl was Ellie Harle of Worcester AC (7:20), with Lilia Mico in second (7:38) and Emilija Kursonyte third (7:41).
For the third consecutive year, Worcester AC enjoyed a clean sweep in the boys' under 16 race over 3K, with James Dale first (10:36), Andrew Jeavons second (10:40) and Laurie Higgins third (10:45).  First girl was Elizabeth Marshall Wolverhampton & Bilston AC (12:15), with Lauren Kennard of Worcester AC in second (12:25) and Ruby Taylor of Worcester AC third (12:54).
Event founder Steve Cram comments: "The first Worcester City Half Marathon was a great success.  We always believed that the event would work well and that has proved to be the case.  There was some very competitive running at the front of the field and thanks to great support from the people of Worcester, there was plenty of encouragement for everyone who took part.  The 10K and Young Athletes Run continue to go from strength to strength and overall, we've had a record number of runners taking part today.  All in all, Worcester has delivered another excellent sporting event."
Cllr Steve Mackay, Mayor of Worcester, adds: "It is fantastic to see more people than ever before entering the Worcester 10K and the new half marathon.  We aspire to be a healthy city, and the increase in participants is one sign that we are on our way to achieving this.  I'd particularly like to thank all those who volunteered on the day – events on this scale couldn't take place without your tremendous support."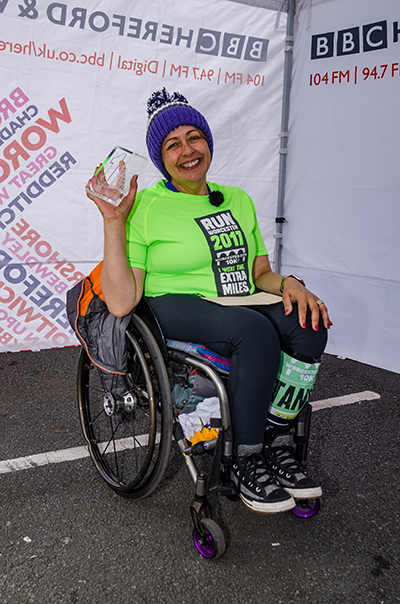 Paralympic legend Baroness Tanni Grey-Thompson took part in the Worcester City 10K.  After a mechanical issue with her race wheelchair, she used her day chair, and enjoyed enthusiastic support from the local residents who lined the course.
After the race, she commented: "The atmosphere was absolutely amazing out there and there was a lot of emotion on the course as runners pushed themselves to achieve their goals and raise money for good causes.  The 10K was pretty hard work in my day chair, but the fantastic support helped get me round and it's been a wonderful experience."
The Worcester City Half Marathon was Ben Smith's first long run since the London Marathon, and he completed it well inside his target of two hours.
He comments: "There was great support for the runners, even out in the countryside, and I could see that people were really enjoying the experience, despite having to work hard at times.  The hills weren't too bad and I certainly appreciated the three mile downhill stretch towards the end!"