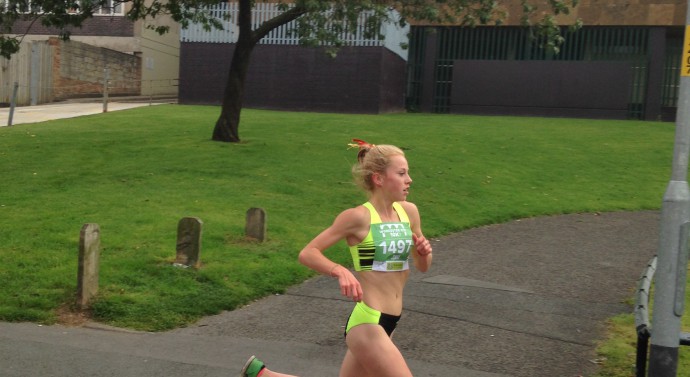 WHAT an amazing day Sunday was. I don't think I would be lying when I say this has got to be one of the best events that I have competed in. The promise of the Worcester City 10km being 'bigger and better' than last years was certainly true and perhaps slightly understated. It is impossible for me to pick a favourite part, as it was all so fantastic, from the competition, route, crowd, atmosphere, organisation, weather, the list goes on… there was nothing that I didn't enjoy. I am thoroughly sad that I have to wait approximately 360 days until I get the chance to do it all over again!
So apart from focusing on that depressing fact, I am going to look at all the wonderful parts of Sunday! Firstly, a massive thank you to ALL the volunteers who helped with the event, each and every one of you guys made the event and the day, and it wouldn't be able to go ahead without you. Another thanks to everyone at Events of the North for creating and working so hard thoughout the year to put on such a well organised and smooth running event. These guys worked through Saturday night and in the early hours of Sunday morning to make sure that each barrier, route marker, distance sign, cone and tape were perfectly placed to give you the opportunity to perform to your best.Steve Cram was even found in a skip on Sunday afternoon after you all left….. now that is dedication!
But I guess the key moment that sticks out for me is the amazing crowds that gathered along the WHOLE route. There were only very limited moments when I didn't hear someone shouting or clapping in support, and that means an awful lot to every single runner out there completing the course. It is amazing what a difference the support from the crowd can make.
Another magical part of this event was seeing all the very many charities that were being supported, from the main 'Coco' charity involved with the event to many, many others that people had chosen to support. It is so fantastic that races like these don't focus solely on elite running, but instead on everything from running to raise money, to entering so you have a legitimate reason to wear fancy dress (I know there are some of you out there….!)
Of course it would be crazy for me not to mention the Supermum that also graced the start line! How incredible is it for Worcester to have such an inspirational athlete competing amongst us? What is even better is that it was Jo Pavey's birthday on Sunday and she celebrated it in the greatest of company! For me, being able to stand alongside her on the start line, have a couple of pictures taken together and collect my medal on the same podium as her was amazing. It isn't every day that you get opportunities like this! I seem to witter on about never taking life for granted, but I really mean it… So amongst Jo, there was also Angela Copson, an amazing veteran runner with records from 100m up to marathon who performed incredibly well after such a fantastic season. If this doesn't go to show that you are never too old for something, then I don't know what will, because if you are not inspired by her, well then you are mad! I was so lucky to have a lovely conversation with her after the race, and some of the stories that she told were incredible. Using the excuse that you are too old will NEVER win now Angela has proved otherwise.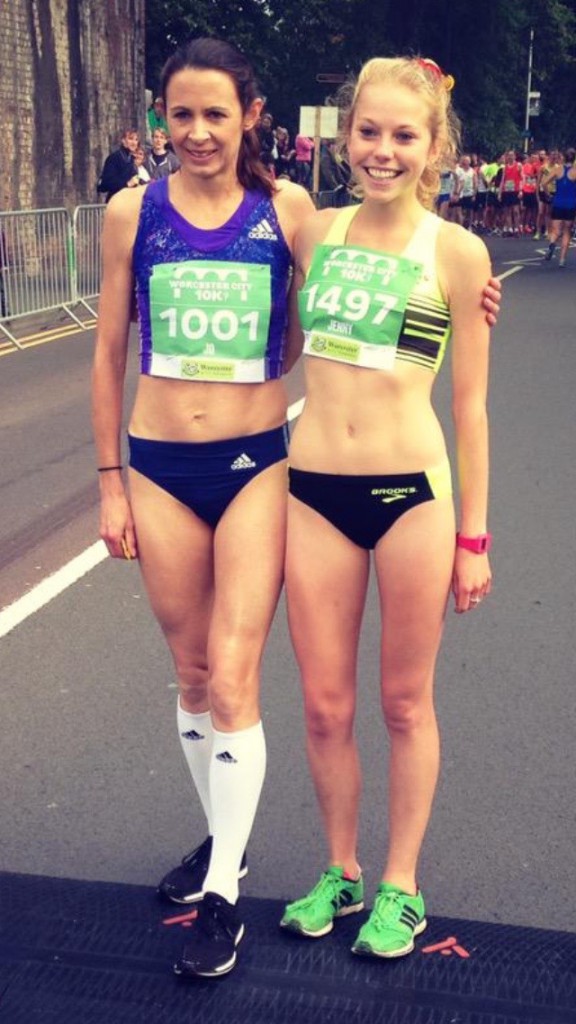 For me, the Worcester City 10km marked my last day at home before I headed off to the University Of Bath, and I couldn't have thought of a better way to have spent my last day. Going into the race I didn't really know what would happen, as I hadn't raced for a good couple of months and had been through a heavy month of training. But to come away with a PB and running nearly 40s faster than last year, I couldn't be unhappy. Of course, you always go into a race wanting to win, but I think in this company I can settle for 3rd place! To have my family, friends and local support around me is what makes this event so special for me. I have competed many times over the years, but I ALWAYS come back to this race. Okay, it's only in its second year, but this is one to watch for the future… Steve has already promised that next year will top this years, so I wish him good luck in trying!
So whilst I am sat here in my new room, with my new surroundings, new flat mates (who probably already think I am some sort of crazy kid…) and new adventures waiting, having the comfort of thinking back to this day helps me remain close to home. I have already decorated my walls with newspaper cuttings from the race and of course my race number too, what runners wouldn't do this!?
So I guess, for now (I'm hoping that Events of the North may let me blog next year, too) I should say goodbye. I want to thank each and every one of you who made Sunday so special, because everyone had a part to play! It's time for new adventures, new goals and new challenges. You've all got to embrace them, pencil in next year's race and get out there. Remember you only live once, but if you do it right, once is enough!
I am sure I will see some of you around.
Get out there, get moving and ENJOY THE MOMENTS.
Jenny xxx