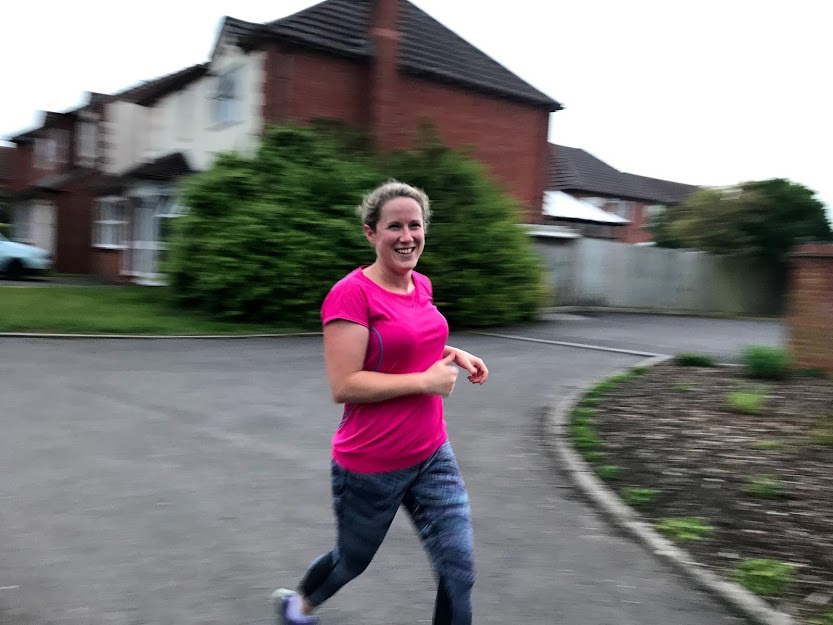 Hello! I am Liz, and I am a doctor.
Running makes me feel physically and mentally strong.
It really works to reduce stress, and boost my energy levels.
This is my 3rd Worcester City Run.  It's a beautiful route with tonnes of enthusiastic support, and I'm running it in memory of Grace, my goddaughter, who lived near here.
The Grace Kelly Childhood Cancer Trust is an official partner this year. Grace was just 4 when she passed away, very suddenly, from a rare form of cancer. Her mum Jen is a great friend of mine from medical school, and she set up the charity, so it's extremely close to my heart. They do incredible work, raising awareness (to get earlier diagnosis, which can lead to better outcomes), supporting families going through cancer or who have sadly lost a child, and funding research into the rarer cancer types that don't get much support from the bigger charities. Please do consider running for us too, and look out for the stand on the day.
Running has so many important roles in my life.  It's stress-relief and meditation, helping me with challenges of GP training and being a mum of 2 little ones.  It can be sociable, or welcome solitude. It gives me more energy in my day, and better sleep at night.  Event days are exciting, and immensely rewarding.  I love a bit of competition against my own PBs! It makes me physically stronger and as a doctor I know it's doing my body and brain so much good in the long term too.
In 2017 I gained a ballot place in the London Marathon for the first time.  I'd planned to run it for Grace and had already deferred for a year as pregnant, so had to train with a newborn!  I had to time my breast-feeding very carefully on race day, and seeing that beautiful 5-month-old smiling at me on the route was incredible. I genuinely loved every minute.  For the last 2 years I've volunteered as a medic at the event, which has provided its own challenges!
This year's Worcester City Half is my 10th half… maybe I'll manage that elusive sub-2 at last!