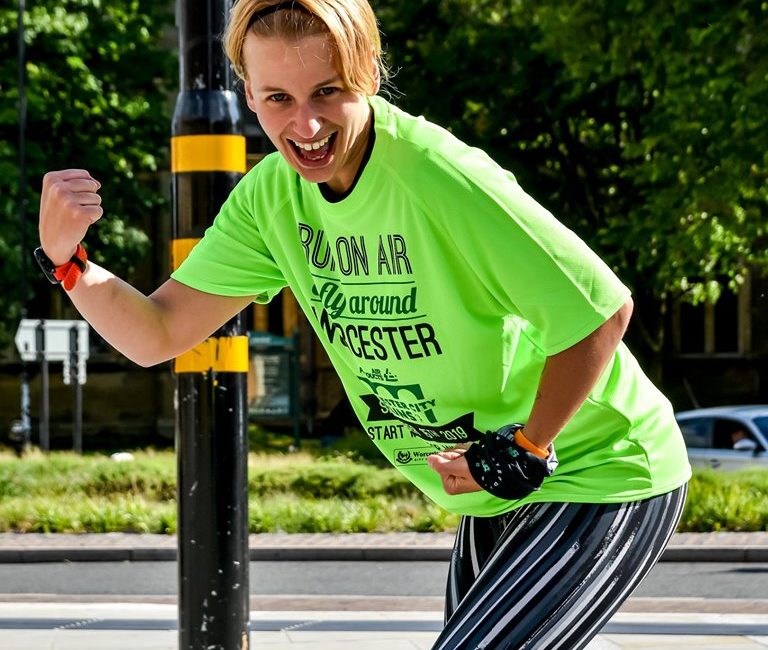 "Hello, I'm Meg Judge, 30 years old and I work as an fitness instructor at Perdiswell leisure centre.
I starting running at the age of 16, starting with 5ks then once I hit 18 I started doing half marathons and then the bug of running really hit, I love running all distances and enjoy the process at the same time. Running has helped me in many ways battling with my eating disorder and meeting new friends and my running family.
Worcester City Run has a special part to play as this is where I first met my fiance Ryan, in 2017, in a Start Me Up for Worcester #SMUFW running event for the 10k and the first city half marathon that was going to happen in that year. I only went as I wanted to met Ben Smith and Steve Cram. Later on that year we both ran together for that first Worcester City Run Half marathon then many events after that.
I am part of the Black Pear Joggers, they are a great club, they do beginner groups up to advanced.
This year my main focus for this year event is doing the 10k, I find 10ks hard, as I am more a distance runner, so I am giving myself a challenge this year to try and beat 42 mins but I want to enjoy it so the main thing is that to enjoy it and run happy."