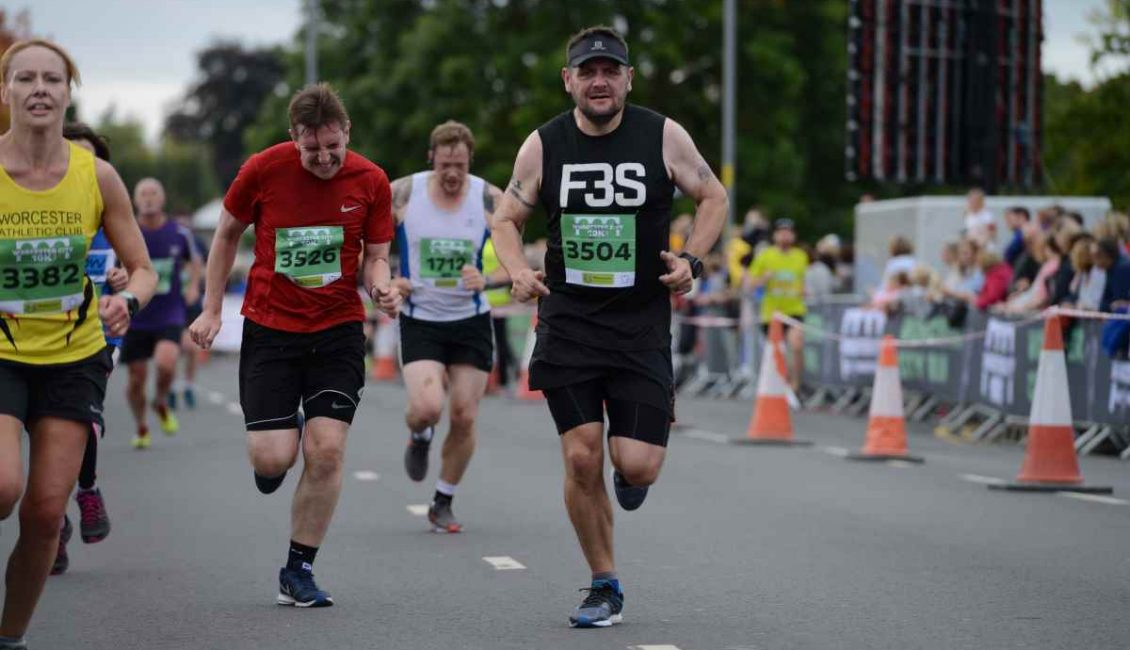 "I'm Steve, I'm 43 and I am a Security Manager from Worcester.
Running means different things to different people, for me it's never been competitive, but about losing yourself in the run, just thinking about one foot in front of the other and repeat (hopefully)!
I started running in 2008, running my first marathon less than a year later. I have now done 25 marathons and Ultras. I prefer longer runs as I don't need much of an excuse to run slower, the slightest sign of an uphill and I walk!
In the event, I am most looking forward to running on closed roads in the City Centre.  It feels good when there are no cars on the road.  As a lifelong resident of Worcester I can see the positive impact the event has on the City, it really is a highlight for many.  Everyone receives the same level of support, from first finisher to final finisher.  In year One I marshalled the event and heard from the Event Director that we must "maintain the integrity of the course" for every finisher, these words resonated with me."