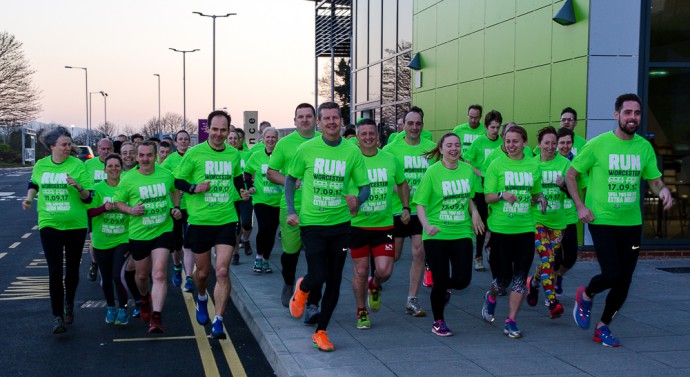 Stepping up from 10K to Half Marathon: are you ready?
Training Blog
12th June 2017
Comments Off
758
If you are already running around 3 times a week, and you can comfortably run 10K, then yes, you're ready!
Most Half Marathon training plans are 12 weeks long including race day and plan for a mix of speed work, long runs and easy short runs designed to let your body recover.
If you are thinking of running your first half marathon at the Worcester City Run Half Marathon on Sunday September 17th, here is a short guide of things to consider.
It's a commitment: most training plans for half marathon will have you out running 3 or 4 times a week.
Running clubs can definitely help: all running clubs and groups will have experienced group leaders and coaches who can advise you, help you to plan effective training sessions and keep you motivated.
It's (quite) a long way: have you ever cycled 13.1 miles? Or thought about how many miles you drive to work? Be prepared those long runs become quite long by the end of a training plan and make sure it's definitely for you.
Keep the goal in mind: half marathon training can be tiring so make sure you keep your goal in mind. Your first half marathon is a big deal, make sure you remind yourself of that when it gets tough.
Running for charity can keep you focused: Our charity partner Worcester Samaritans would be delighted if you chose to run for them, and there are many many other charities out there who would appreciate your support.
Take the challenge with a friend: running buddies are great! Running with a friend will make your long runs feel easier and you can support each other all the way to the finish line.