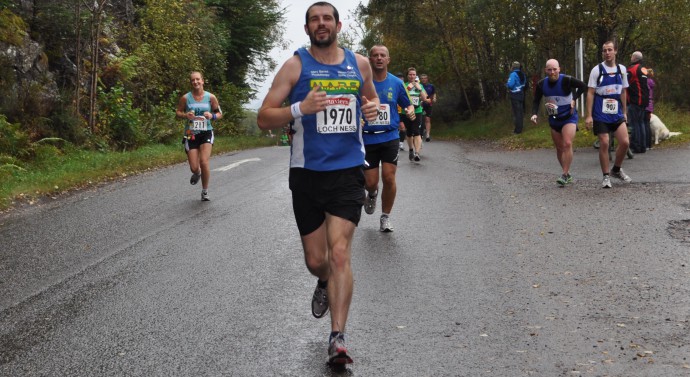 Many of the thousands of runners taking part in the Worcester City Run on September 18th have their own reasons to run and Robert Young is no different. He's running to say a very big thank you to a special charity that he wouldn't be here without. His story is here:
"ON HALLOWEEN 2006, I was a teacher at a middle school in Redditch and during the summer of 2006 I visited K2 basecamp in the Himalayas. I enjoyed the mountains and a child in my class had given me a poster (put up in the classroom) advertising the army climbing Mount Everest.
On the evening of Halloween 2006 I got in my Red KA and began my journey home to Worcester. Just past Hanbury Hall I sat waiting to turn onto Droitwich Road and little did I know the coming seconds would change my life forever. I pulled out and was hit by a Toyota Landcrusier.
Dr Malcolm Russell worked for a charity called MARS (Mercia Accident Rescue Service) who administer pre- hospital medical care and fundamentally get to accidents first even before the ambulance can turn up. He was told about the accident via his phone and was VERY luckily just passing Droitwich on the M5.
He arrived at the accident and found the KA driver (me) with a hole in his chest, broken ribs, a punctured lung and a broken Pelvis (and later would turn out sustained a Severe Head Injury). He crucially called a police helicopter that took me to Selly Oak hospital instead of Worcester. He stabilised my breathing and the helicopter speed meant I vitally spent less time without Oxygen to my brain. With a stitched up chest hole I was put into an induced coma for a few weeks.
I won't go into the subsequent long story but there is no doubt that without MARS and Dr Malcolm Russell's quick actions I wouldn't be alive today. MARS is totally run by volunteers who give up pieces of their time/ life to selflessly save the lives of others. Everyone should know of the wonderful work they do and the least me and Kristine, my wife, can do is run 10K for them. MARS runs completely on donated money so please help us to support such a wonderful charity.
This Halloween marks the 10 year anniversary since my accident so as we are doing a 10K that makes it a K for every year I've been alive thanks to Malcolm & MARS!
If you wondered why I mentioned my K2 trip and the mountains at the beginning its because Dr Malcolm Russell was the army medic on that poster in my classroom climbing Everest with the army……maybe it was spooky Halloween fate!
We wish Robert and Kritstine the very best of luck, and a wonderful run, at the Worcester 10K. From all at Events of the North.