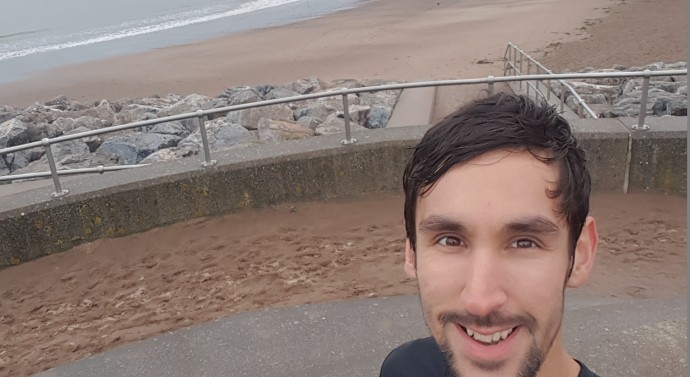 "The Worcester City Run Half Marathon is the perfect opportunity to have a bit of a blast!"
Training Blog
1st August 2018
Comments Off
77
Here's Events of the North Ambassador Dan's first training blog!
I'm not sure about anybody else but I for one have really enjoyed the cooler temperatures over the past weekend, as nice as this heatwave has been, training in it for me has been a real struggle. Every run I've been on the past couple of weeks has been energy sapping with the humidity so it made a nice change to do a 15 mile long run where it actually felt like I was running in Birmingham rather than the Sahara Desert, but the show must go on and no matter what the weather is doing those miles still have to be run!
Right now I'm deep in the middle of a training block for Chicago Marathon, covering a weekly mileage of between 40 – 45 miles. It can be hard work at times trying to get all my training in around my full time job as a Train Driver but you have to be a little bit adaptable, so I try and fit it all in around work as much as I can, which sometimes means very early starts and some quite late finishes but I know that if I want to achieve all my goals one way or another it needs to be done.
While Chicago is obviously my main aim I also have my sights set on a sub 1:30 half marathon this year and that is where Worcester Half Marathon has come in handy, as it is only 3 weeks away from the big day so it's the perfect opportunity to have a bit of a blast with my attempt before I start tapering down.
The past weekend was spent on a very short break away in Somerset, which gave me the opportunity to do a little bit of parkrun tourism in Minehead. Although it was a very soggy affair (yes, it rained!) I really enjoyed it as the route was completely flat and along the promenade. I posted a time of 20:19 which I'm really pleased with and it's a good indication that the fitness is coming back.
I really hope to see as many people as possible on the start line at Worcester on what should be a fantastic day of running, if you haven't signed up yet then don't think twice about it, you won't regret it.
Happy running!
Dan
@TheMarathonDan