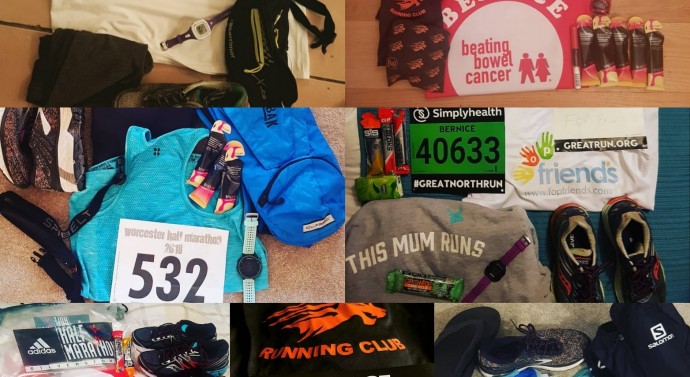 Everyone is on the final countdown to the Worcester City Run, including EOTN Ambassador Bernice. Here's her latest blog:
"Is it just me or has this summer started slow and made you feel as if you have forever until September, back to school and the Worcester City 10k and all of a sudden its in less than 2 weeks!?
I am now thinking about the lead up to the big day on 16th September.  How am I going to feel as strong and as prepared as
I can.  Race-wise over the past 3 years I have ran four 5k's and 30 park runs!, nine 10k's, six half marathons and one marathon.
All the training in between has been a trial and error. Sometimes it hasn't gone my way and many lessons have been learnt along the way.  I am still learning most weeks about what works and what doesn't. Sometimes I cant predict it but I know now that to give myself the best chance of success, an enjoyable run, a possible pb?
During the day before I plan meals and eat well.  Also make sure I eat food you have eaten before a run because any exotic change or different foods have not agreed me or fuelled me efficiently.  I always have wholewheat pasta with pesto and a big piece of oven cooked salmon.  My family are all rather bored of this every Saturday night through my marathon training,
This next thing I am a fan of as you can see I have done a few over the past few years-   The "Flat Lay"- I lay out my kit for the next day, all of which I have worn before and know is comfortable to run in.  Even down to underwear and socks. Garmin and phone on charge, trainers, fuel, race number and pack.  That way in the morning there is no running around or mad panics!
I make sure I have read the race pack instructions or email. I plan my journey to the start timing it so that I will be there at least half an hour before the beginning so I can do the last toilet visit and make sure I am not rushing around prior to running.  I don't always use the bag drops as I have a useful and supportive family to keep such things for the end but sometimes it's a useful idea if you are alone or you cant always find them straight away- if so make sure you leave enough time to do this- useful things to put in your bag can can be some warm clothing to change into for heading home.  you usually get a water bottle and snacks in post race goody bags but if you want something specific to drink post run you can do so to.
Now my training for the 10k hasn't been as great as I hoped with speed work and diet over the summer,  down to general life excuses busy at work, heat, husband being away in week so haven't had as much flexibility to run as usual and holidays!!  I know these final weeks will be crucial and I am determined to make them count – I cant wait for it now.
Good luck to everyone doing both Worcester City 10k and the half marathon. Enjoy the beautiful city and happy running!!!
Bernice xx
@bernijadekent