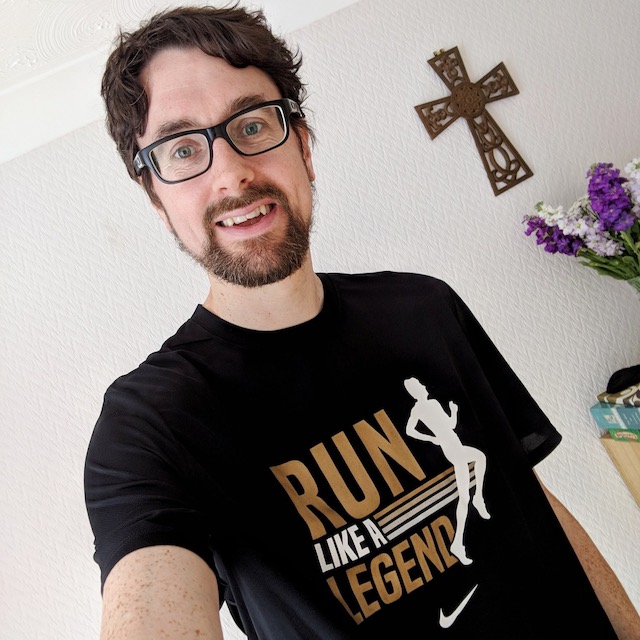 Chris has not had the best start to being an EOTN Ambassador, he's been poorly! Here's his blog about staying sane while you're ill.
"Since I found out that I was selected as an EOTN Ambassador for the Worcester City Run 10k I've only managed to run twice. I should say that I do cycle as well, but I'll come to that. It's been an incredibly frustrating couple of weeks for me as I've suffered from both a summer cold the first weekend and then had a bout of sickness the following weekend. To add to both of these things I've had a stiff lower back!
What do you do when you're unwell and unable to train?
Looking beyond the initial frustration, I find it best to rest. Every time. Your body will thank you for it and it gives you the best chance to come back stronger when it's ready. I think (i.e. personal opinion / experience without any real scientific basis!) there's a bit of a myth around losing fitness when you take an enforced break through sickness. Yes, I do find that I may have lost a bit of pace the first couple of runs back, but it's really not that long before I'm back in the groove.
What do you do instead of running then?
I found myself browsing Nike's online store looking for new gear to complement my EOTN Ambassador shirt! I managed to put together a pair of customised Nike Air Zoom Pegasus 35s and they looked awesome.
I think they'd go nicely with the smart black and gold shirts we've got for the run, but I'm not sure my wife agrees that I need yet another pair of running shoes to complement my current seven pairs of road shoes!
When and how do you start running again after illness?
When coming back from almost any kind of sickness I don't actually run, but I cycle. Indoors. Gently at first and only for about 20-30 minutes. The advantage to jumping on a turbo trainer, or exercise bike, is that if I start feeling rubbish, like I've come back to exercise too soon, I can just jump off at any time. If I've gone outside for a run or a cycle, then, if I'm feeling rubbish I've still got to turn around and back home again! I don't have a treadmill, but the same could be applied to a treadmill either at home or potentially at the gym.
Importantly, the day after I've done an easy 20-30 minutes on my bike, provided it's gone OK, I'll have another rest day. Give your body a chance to respond and tell you how you're really feeling before you start to pick up the volume and intensity again.
So, if you pick up an illness between now and the big event (you have signed up haven't you?), don't worry about it, rest up and customise your own Nike running shoes!
See you on the start line…"
Chris
@cpettifer