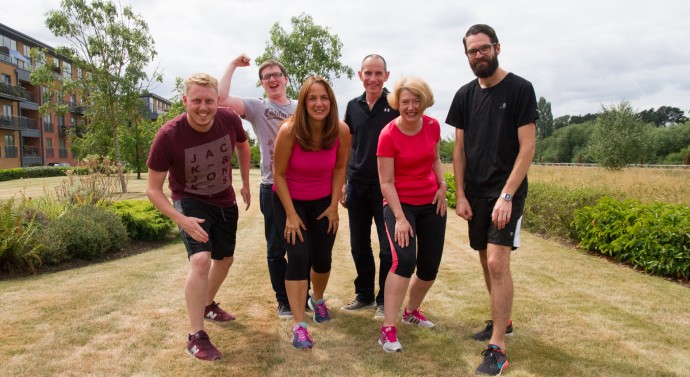 Worcester workers get on their marks to support air ambulance charity
News, Training Blog
6th September 2017
Comments Off
234
Staff from a Worcester data processing firm will be lacing up their trainers later this month to support a charity that is close to their hearts.  Colleagues from PCA Predict (a GBG company) have signed up to run the Worcester City 10K and raise funds for Midlands Air Ambulance.  This year's Worcester City Run events, which also include a half marathon and the Young Athletes Run, will be held on Sunday 17 September.  The races are being delivered through a partnership between Worcester City Council and Events of the North.
Founded in 2001, PCA Predict is now a leading international provider of address validation services, processing millions of online transactions for some of the largest global organisations.  Earlier this year, the company signed up as a sponsor of the 2017 Worcester City Run and now some of the PCA team have decided to take their involvement to another level by joining hundreds of others who will be raising money for good causes by running in the 10K.  The route will take the runners past the firm's head office in Diglis, where other colleagues will be gathering to cheer them on.
Chris Boaz, head of marketing at PCA Predict, comments:
"The Worcester City Run has been a really important fixture in our business now for the past few years.  Our decision to raise money for Midlands Air Ambulance this year was an easy one.  Several of us have had to rely on their essential emergency services in one way or another in the past, so giving back is the least that we can do.  Each air ambulance mission costs a staggering amount of money and this is funded through donations alone.  We're excited to be combining our passion for running with this worthy cause."
Steve Cram, founder of the Worcester City Run, adds:
"Every year, we hear great stories from people who take part in the Worcester City Run events to support fantastic causes, such as Worcester Samaritans, this year's official charity.  We were delighted to welcome PCA Predict on board as a sponsor and even more pleased that some of the team there are going to run the 10K and raise money for the air ambulance, which provides such a vital service to so many people."
Anyone who would like to contribute to the PCA Predict team's fundraising can make a donation at www.justgiving.com/fundraising/pcapredict.