World Championships medal winner signs up for the Worcester City 10K
News, Recent News
28th July 2016
Comments Off
693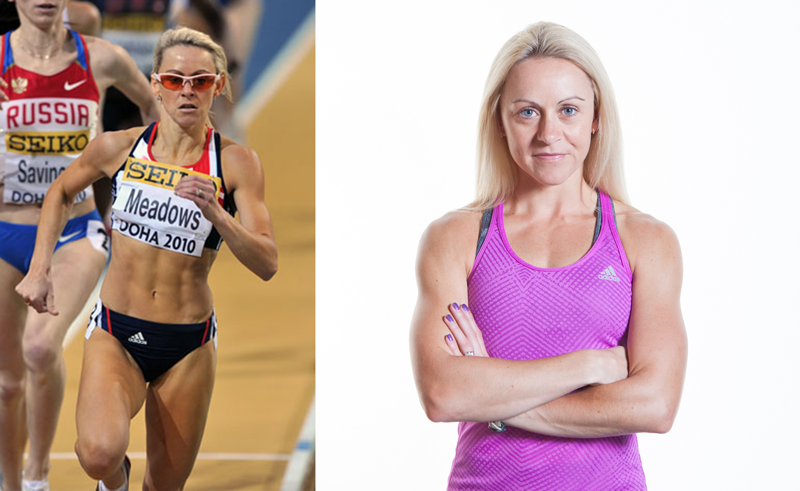 One of the UK's most successful female athletes of recent years has signed up to take part in this year's Worcester City 10K.  Jenny Meadows, who has won track medals at 800M in the World and European Championships, will join thousands of other runners on the streets of Worcester on Sunday 18 September.  Meadows will be tackling her first 10K road race since retiring from international track competition ahead of the Rio Olympic Games.
Jenny Meadows competed at the highest level of athletics for 15 years and became one of the most consistent performers for her country.  During her track career, Meadows won multiple medals, including a gold at the European Indoor Championships in 2011, and she also won the prestigious global Diamond League series, also in 2011.  Injury limited her final medal haul and it is also likely that she would have claimed more titles but for doping by other athletes. Always a popular member of the international team, Meadows was captain of Great Britain during the European Indoor Championships in Gothenburg in 2013.
The 2016 Worcester City 10K is being organised by Steve Cram's company Events of the North, in partnership with Worcester City Council.  Now in its third year, the event has managed to attract a trio of high profile elite female athletes, with Jenny Meadows following hot on the heels of Paula Radcliffe in 2014 and Jo Pavey last year.  The 10K has also helped to launch the career of young local star Jenny Nesbitt, who won the inaugural race in 2014 and has since gone on to represent her country on the international stage.  Nesbitt is currently on the side-lines with an injury, but can take inspiration from Jenny Meadows as she recovers.
Steve Cram, founder and organiser of the Worcester City 10K, comments:
"Jenny is one of the most talented and gutsy athletes that Great Britain has produced in the last two decades.  Her track career was blighted at crucial times by serious injury, but she battled back time and again over the years and is hugely admired in the athletics community for that and for her impressive results at major events.  Now that Jenny has finished her track career, I know that she will continue to be voice for good in our sport and a great inspiration to the running community. We are delighted that she will with us in Worcester and will enjoy the fabulous atmosphere during the 10K."
Jenny Meadows adds:
"I'm really excited about following in the footsteps of British greats Paula Radcliffe and Jo Pavey in taking part in this year's Worcester City Run.  It's a stunning city and I've heard great things about the event from Steve, so I am really looking forward to being one of the many thousands lining up in September.

"Although I've hung up the competitive spikes, athletics is still a huge part of my life and I'm looking forward to the next chapter where I can attend events such as the Worcester City Run to promote the positive benefits that my sport offers everyone.  If you haven't entered already, I urge you to join me in one of the most stunning city 10Ks in the country.  See you in September!"
The 2016 Worcester City 10K, Run-Bike-Run and Young Athletes Run will all take place on Sunday 18 September and places are available atwww.worcestercityrun.com.  Entry to the Worcester City 10K costs £27 for unaffiliated runners and £25 for members of clubs.  The Run-Bike-Run (10K run, followed by a 35K bike ride, and a 5K run) costs £53/£50 to enter as an individual and £79 per team.  Places on the Young Athletes Run (one mile for under 11s and 3k for under 16s) cost £8.