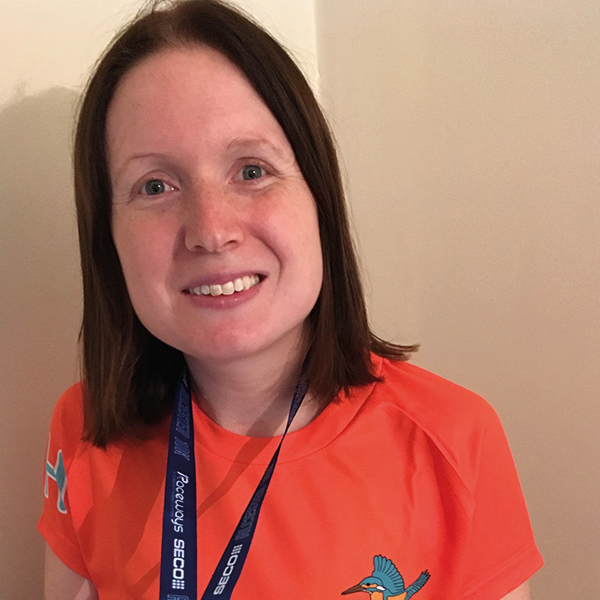 Hello, my name is Kelly. I'm a Primary Special Needs Teacher from Redditch. My running journey began back in May 2014 when I returned from a walking holiday and decided that I wanted a new challenge in my life. I had my sights set on running the Birmingham Half-Marathon in October of that year. However, I had previously always hated running and I was starting out from the point of a non-runner. So, over the coming months I trained alone and built up my distance gradually with the help of an app. I completed the event in just over 2 hours 22 minutes and there began my love of running.
I have since run over 10 other half-marathons, as well as various 5k and 10k events. In  2018, I ran from my home to the school where I worked in Bournville and completed an unofficial half-marathon to raise money for Sport Relief, with members of the school community joining me along the route. Later that year,  I completed my first marathon in Leicester and six months later I took part in the 2019 London Marathon. This was a particularly special event for me as I raised over £4,000 for Children with Cancer UK, having been inspired by the bravery of a child in my class who was undergoing treatment for brain tumours.
I am a member of the Kingfisher Harriers running club and have recently completed training to be a Coaching Assistant. I am looking forward to helping members of my club achieve their goals from 5k to beyond.