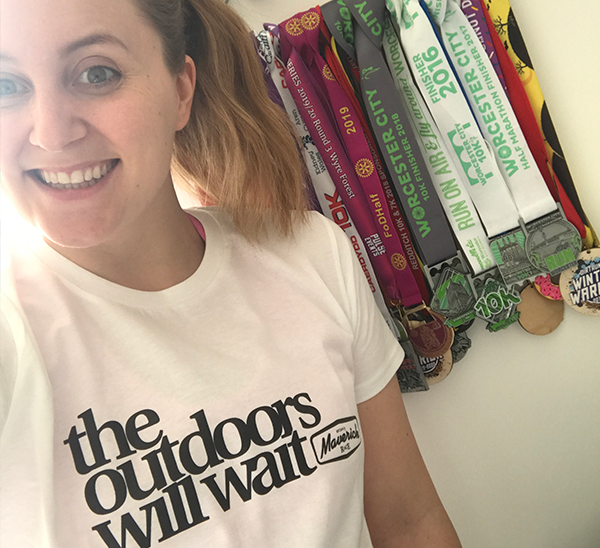 Katie Jayne's Blog
Hi again!
Race plans, running and the world has changed a lot in the last month since my first Worcester City Run blog post. Unfortunately, London Marathon which I was due to run in April has been postponed to October along with many other spring races and marathons. This was announced on the 13th March and since then I've taken the pressure of following a marathon training plan right off and have had a few weeks without running to give my little legs a rest.
Recently, whilst adapting to working from home, I've been making the most of my daily exercise opportunity with shorter runs through my local woods in Worcester and enjoying walks in the sunshine. Whilst spending more time at home I've also been able to do more strength training (in the garden), have been following lots of online yoga classes, postural alignment sessions and have been trying to learn how to do a handstand (very much work in progress)!!
It is hard to know what the next few weeks will hold but I plan to keep making the most of running for the enjoyment of running without a focus on time, distance or speed and hope that the sunshine stays out for us all.
If you are struggling with running in these uncertain times try exploring some new local paths, take off the watch or sign up to a virtual race or challenge.
Keep running and stay safe 😊