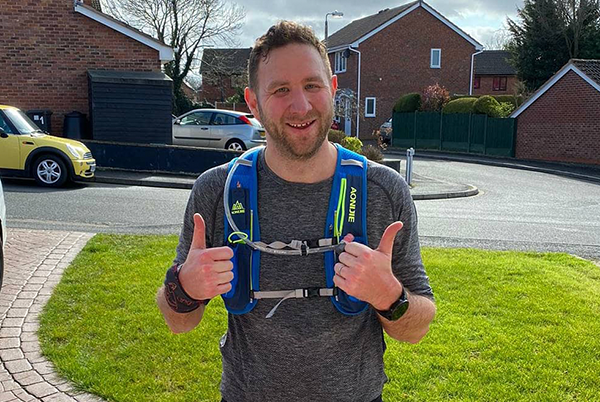 Kevin's Blog
How the world can change in four weeks, you don't need me to tell you about what is going on currently in the world. Friday 13th March is a date that will stick with me for a while. I found out that all the training I had been doing was now worthless to a point, the London marathon was being postponed for the first time in its 40 year history. I wasn't angry, I think it was more of a frustration more than anything, all of the training, sacrifices, lost family time I'd made on this journey had been taken out of my control.
We all know the reasons why this is happened and it's one completely out of our control. But what can you control?? That sunday my training plan was to run 20miles, 20 miles madness. But I wanted and needed to prove to myself that I could. I also wanted to save running 26.2 miles for one event only London. I completed my 20 mile run with alot to think about on the way.
I can control how fit I am, I can control my nutrition, I can control my new training plan and lots more. Running and exercise play such an important part in the wellbeing of us all. Look at what you can control we have five months until race day and with our current situation you can take the first steps and start your training today, trust me you always feel better after running. I'm so thankful I have running with everything else going on in the world today.
Be positive, stay safe and if you haven't already its time to let running find you. The only limitation you have is you.