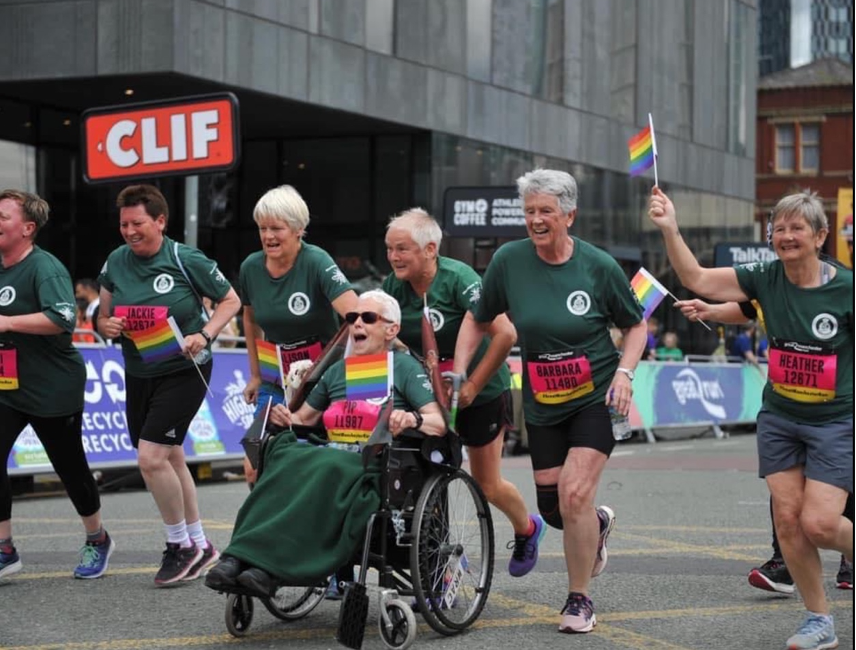 Wendy Hooton, an Army female veteran who served in the Women's Royal Army Corps from 1972-1990 is one of the W.R.A.C Lionesses competing in Worcester City Runs 10K.
Wendy was given many opportunities whilst serving which included, learning how to ski, and going on an exchange with the Australian Army based in Melbourne. After having these opportunities Wendy decided she wanted to give something back and began her fundraising journey for The Women's Royal Army Corps Association, a non profit organisation. The W.R.A.C no longer receives monies from serving female soldiers so rely totally on legacies, donations, selling branded products and fundraising.
The W.R.A.C Association aims to support women who have shared the unique experience of Service life by:
Maintaining contact between former members and providing social gatherings.
Fostering esprit de corps, comradeship and welfare and preserving traditions.
Helping former members of the A.T.S (our predecessors, WW2 ladies), and W.R.A.C and their dependents who find themselves in difficult circumstances.
Not all women see themselves as veterans as they didn't go to war or serve where there was conflict, but they should! There is a lot of support out there for female veterans whether they served 1 day, 1 year or more. They just need to make contact. 
Wendy began fundraising in 2013 by getting sponsored for a 10K run in Manchester where W.R.A.C Lionesses raised £3000. Each year Wendy continued entering 10K runs at different venues and each year their participation numbers increased. In 2019, the W.R.A.C Lionesses entered York 10K to mark the centenary of the Association. The W.R.A.C Lionesses had 142 runners and raised over £33, 000, which is an extraordinary effort!! The W.R.A.C Lionesses will be joining us at Worcester City Runs in September for their 11th run and we wish the W.R.A.C Lionesses all the best with their fundraising efforts.