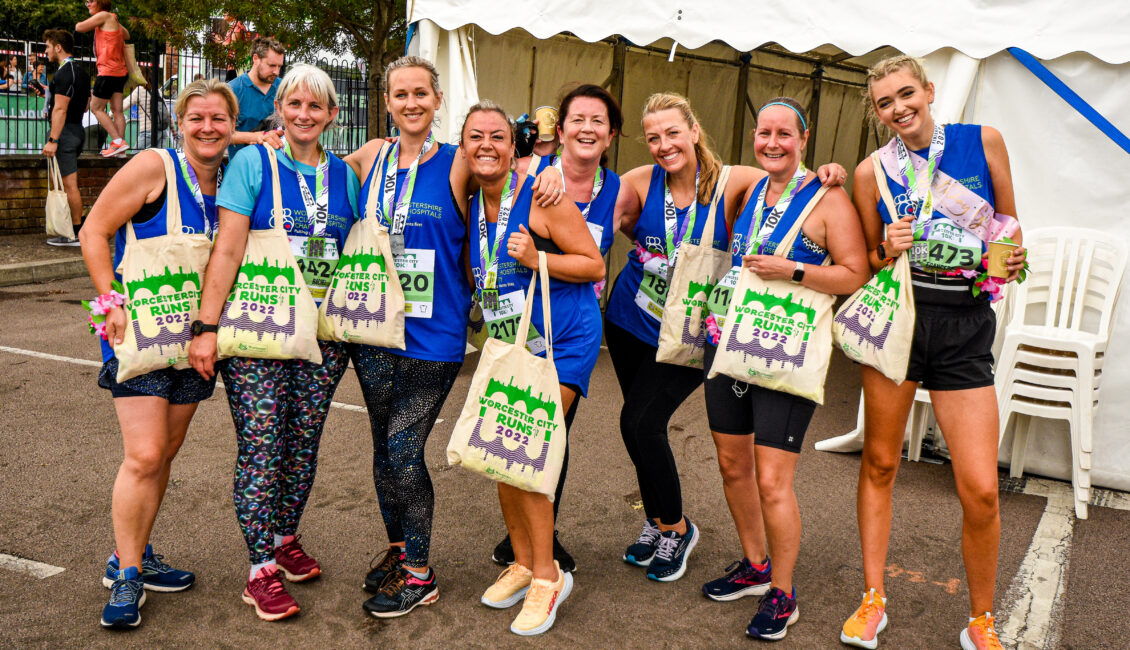 Next Sunday, a team of over 40 runners will be raising money on behalf of Worcestershire Acute Hospitals NHS Trust at Worcester City Runs 10k and half marathon.
Worcestershire Acute Hospitals NHS Trust are the Official Charity Partner to the Worcester City Runs for the second year in a row. The trust are a charity providing hospital-based services across three hospitals in Worcestershire: the Alexandra Hospital in Redditch, Kidderminster Hospital and Treatment Centre, and Worcestershire Royal Hospital. In 2022/23, they provided care to more than 250,000 different patients, more than 40% of the Worcestershire population that received care in one of these hospitals.
Team Worcestershire Acute Runners are a mix of Hospital staff, their friends and families, Charity Corporate connections, community members and former patients. The team includes Bec, Ben and Kate, a group of colleagues and friends who are running the 10k to support the Trust Charity having seen the first-hand difference their work makes for patients, staff and services.
Richard is another runner hoping to raise money for the Trust. He fundraises for the charity regularly, and is taking on this challenge with his brother-in-law and friend. "Having used Worcestershire Royal Hospital in good times and bad, I have signed up to raise much needed funds as well as give myself a fitness goal. When I signed up I could only manage 3k, but now I can do the full distance."
We wish them all the best of luck for next weekend!
To find out more about the Trust and the amazing work they do in Worstershire and beyond, visit www.worcsacute.nhs.uk