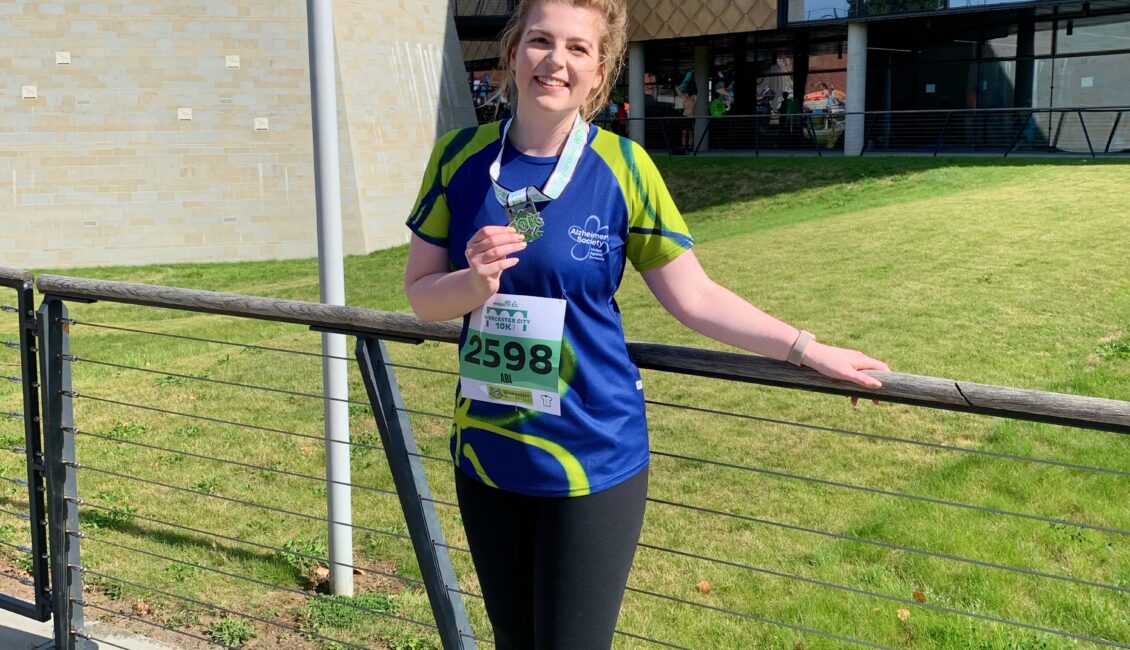 Hello all – I'm Abi, and I'm thrilled to be part of the ambassador team for Worcester City Runs Half Marathon this year.
I started running in 2019 when a friend wanted to try Parkrun for the first time and dragged me along, I'd never been a runner but it inspired me to carry on. That same week I signed up to run a half marathon in London to raise money for Alzheimer's Society as my nan had recently been diagnosed, as I wanted to give myself a challenge that could also fundraise.
This was where my running journey started, and I've now run 10 half marathons, so it's true what they say about the running bug!I'm excited to be back at Worcester City Runs this year as the 10K was my first ever race, which I loved, the support and atmosphere was fantastic. This will be my first time running the half marathon and I'm really looking forward to the route and running around where I grew up. My running goal for 2022 is to run the London Marathon on October 2nd, so the Worcester City Runs Half Marathon falls as quite an important training run for me. Looking forward to hopefully meeting and chatting with lots of runners on route (my favourite part of running), so do say hello if you see me!